Avenue House is a Grade II listed landscape created by Robert Marnock, the leading deisgner of the 'gardenesque' on behalf of ink magnate Henry Stephens. The Avenue House Estate Trust commissioned Jon Sheaff and Associates to prepare a funding application to the Heritage Lottery Fund that resulted in a successful Parks for People award in July 2013.
A second round application for funding was submitted in February 2014 and if successful, the restoration project will proceed until the Spring of 2016.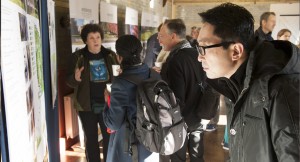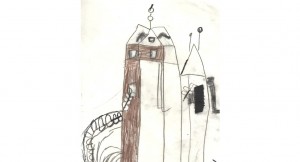 Elliot's drawing of stable block tower
The project will focus on the restoration of the Marnock landscape including the rockery, pond and cascade, wet garden and 'Dell'. The project will also bring five listed buildings back into use. Building works will include the conversion of the 'Mayor's Garage' into a new community resource room, the creation of a new cafe in the stable block and the creation of a new kiosk adjoining the expanded playground.  The listed and 'at risk' Water Tower will be restored and removed from the 'at risk register'.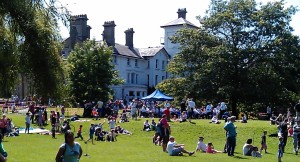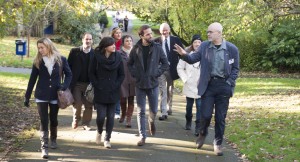 Extensive consultation has been carried out during the development stage with 10 events attracting over 700 participants. The project activity plan will include the two new full time posts, two horticultural apprenticeships and learning and training opportunities for local residents. The project will deliver a range of therapeutic outcomes delivered in partnership with site based providers Mencap Barnet, Homestart Barnet, Grief Encounter and Terapia.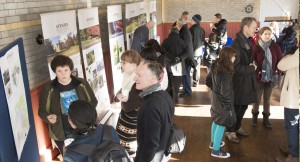 What the Client says
'I have been most impressed with Jon's overall grasp of the project, and how he has developed a scheme that meets our needs as well as those of the grant giving bodies, drawing in the local communities and recruiting and managing a range of consultants.  His personal style is very easy to work with, but combines with a very disciplined process and budgetary management.  I can't recommend him too highly, and I am looking forward to changing the description of the project to reality on the ground.'
Andy Savage
Chair, Avenue House Estate Trust