The Heritage Lottery Fund has awarded Hackney Council a Stage 1 grant of £184,000 for Springfield Park , following the submission of a funding bid by Jon Sheaff and Associates. The project will be developed over the next year and a delivery grant sought in July 2016.
The park is one of Hackney's most important public open spaces and occupies a site above the Lea Valley with strong connections to the Lea Valley Regional Park, Walthamstow Wetlands and the Queen Elizabeth II Olympic Park. The park was created under the auspices of JJ Sexby in the early years of the nineteenth century as an amalgamation of three private houses but has a history going back to the neoloithic era. Springfield Park is registered as a site of regional interest for geodiversity.
Springfield lies within one of Hackney's most deprived wards and is close to Stamford Hill which is home to the largest community of Hasidic Jews in Europe.
The project will consider the restoration of the landscape and a range of important park buildings including a substantial glass house. We will work closely with stakeholders to restore life to this key public open space and fulfill its huge potential as a community asset for Hackney.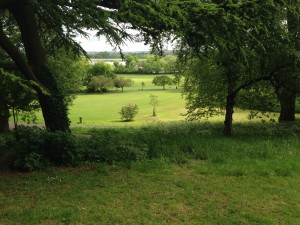 Springfield Public Consultation Event