Abney Park Cemetery in one of 'magificent seven' cemeteries created in the 1840's and the only cemetery designed specifically to cater for the non-conformist community. As a consequence, the cemetery is of national significance as a burial ground. The site is highly valued by the local community in Stoke Newington and uniquely positioned close to the centre of a vibrant and culturally active part of London. The cemetery gives residents access to a rare haven of tranquility in an otherwise busy metropolitan centre. Aside from its cultural heritage significance, Abney Park is a local nature reserve and supports an astonishing variety of species including a regionally signifcant range of fungi.
Abney Park cemetery is owned by Hackney Council and has been managed by an independent Trust for over 20 years. Over this period, the  site has suffered from under-investment such that many of the buildings and monuments have fallen into disrepair. The relationship between the Council and the Trust has been adversarial for some time.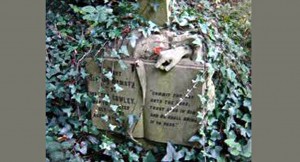 The lease between the Council and the Trust expired in 2013 and the Council wished to assess the best approach to the future management of the cemetery, delivering the best possible set of outcomes and successfully managing the financial and physical risks that the site presents.
The Council commissioned Jon Sheaff and Associates to undertake a strategic review of management at Abney Park and to develop a new vision for the future management of the site. The study was undertaken during the summer and autumn of 2013 and included a critical analysis of current and past management, opinion gathering amongst a group of key stakeholders and the assessment of approaches to governance and financial management deployed by a number of comparator sites and organisations.
The final report, delivered to the Council in November 2013 contained four options for future management. After detailed consideration, the Council resolved to adopt the recommended option and to allocate resources to building the capacity of the Trust and the repair of key infrastructural elements.
Jon Sheaff and Associates were appointed by the Council in January 2014 to support the capacity-building process and on-going negotiations between the Trust and the Council. This commssion will continue throughout 2014 and 2015 until a governance arrangement has been agreed and put in place